Promoting Practice Ownership Among Female Advisors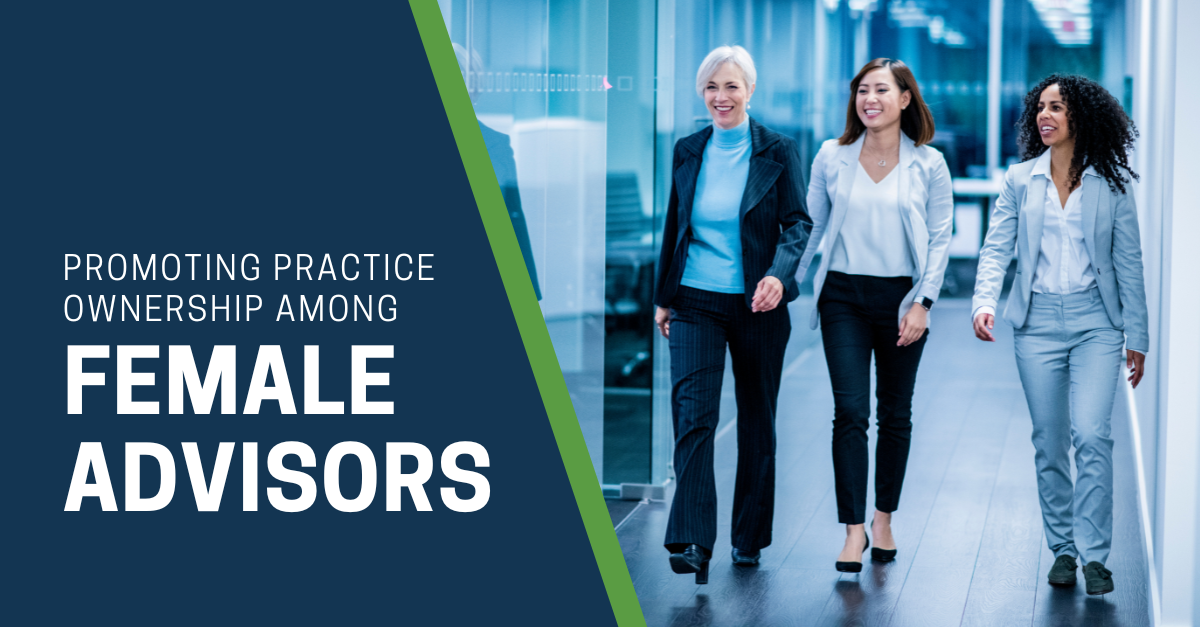 A significant transfer of wealth is expected to take place over the next several years. During this time, women will inherit a significant volume of assets. Additionally, an even greater number of women are remaining single or are assuming the role as breadwinner for their families. This shift in demographics among financial clients is driving many industry leaders to call for an increase in female advisors to serve this growing market.
Although women are expected to control much of the nation's wealth in the near future, less than 24% of CFPs are female. Women also represent a minority of practice owners. Of the loans PPC LOAN has completed for equity purchases over the last 18 months, roughly 25% were female. To achieve true equality in the industry, we need to not only increase the number of female advisors, but the number of female practice owners too. To achieve this, the industry must provide greater training and mentoring opportunities to women and educate them on the financial resources available to help them make equity purchases.
Increasing Sponsorship/Mentorship of Female Advisors
Regardless of gender, a successful career as an advisor requires lifelong learning. For many young women in the industry, access to experienced advisors who can provide the guidance, knowledge, and insight they need to learn, and grow is limited. As noted in a February 2022 article in Wealth Management, "Mentorship is one way to facilitate the kind of career development that will help diverse professionals scale the ladder." Senior leaders need to take the time to mentor and train up and coming advisors both inside of their practice and across the industry. Not only does this give female NextGen advisors the guidance they need to grow, but it also ensures that a transfer of knowledge occurs across generations.

EducateFemale Advisors About Financing Options for Equity Purchases
Despite the growing number of specialty lenders serving the advisory market, many advisors believe they must utilize personal cash and collateral to purchase equity. This belief keeps many from pursuing ownership opportunities. This is especially true if the founding advisor(s) is looking to do a 100% practice sale, versus a phased approach where they sell in tranches. With serial acquirers willing to pay a premium, it is becoming more difficult forNextGen advisorsto afford a 100% purchase while competing with larger firms with deep pockets.
On the other hand, internal phased successions can be more affordable for NextGen advisors and can be completed with third-party lenders, some of whom can offer 100% financing such as PPC LOAN.They can also be more financially beneficial for the selling advisor versus doing a 100% practice sale internally, as well as provide a smoother transition for clients, making it a win-win-win scenario all around.
No matter what, it's important that the industry promote more ownership among female advisors. This can be accomplished by creating more opportunities for female advisors to learn and grow from senior leadership and by connecting them with the financial resources they need to start building equity. To aid in this, we have developed a resource guide for both NextGen advisors and founding partners that walk you through the process of creating a path to ownership within the firm.
Download it now: https://investment-advisors.ppcloan.com/signup/nextgenadvisorguide/