Options for Financing a Financial Advisor Acquisition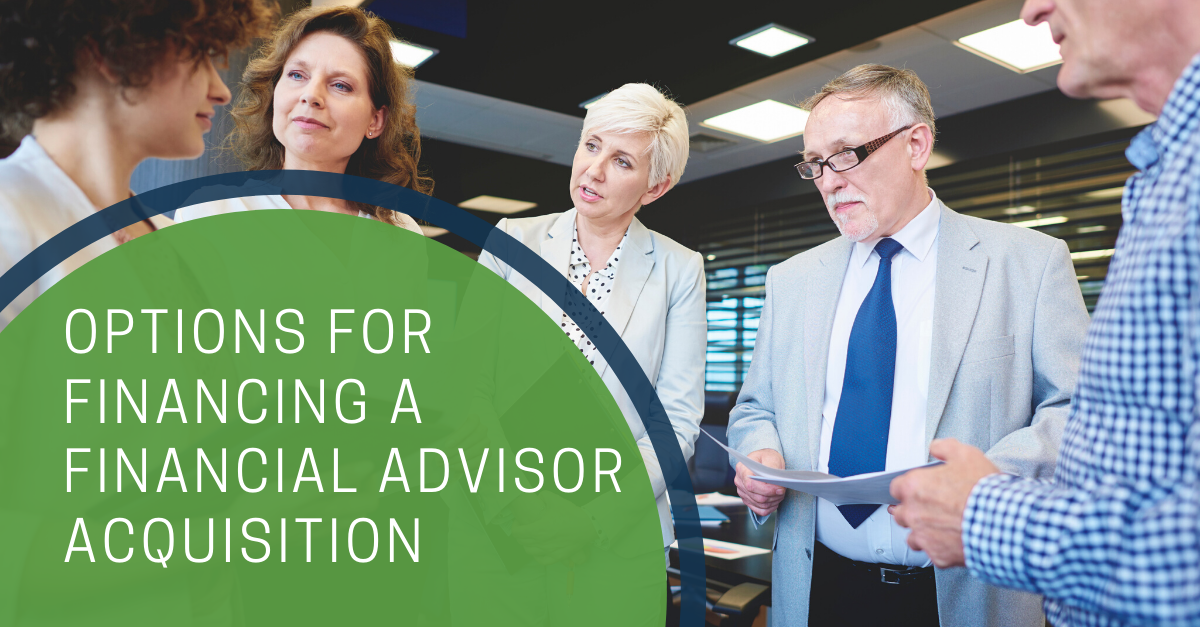 The acquisition landscape has changed tremendously for financial advisors over the last decade. As a relatively young and unique industry for traditional lenders, early acquisitions were provided with very few options in terms of financing and deal structure. These limitations created barriers not present in other industries. But as the industry has matured, advisors have been given new ways to structure deals, thanks toa variety of lenders and financing resources that have entered the market. These new financing options have helped fuel the M&A activity that has skyrocketed over recent years.
As the graph below illustrates, in the early days of advisor mergers and acquisitions, most deals were done through seller financing and/or earn-outs. As advisors have grown in sophistication and lenders have learned how to value client goodwill and lend for advisor acquisitions, the market has steadily shifted away from seller financing to bank financed "cash" based options.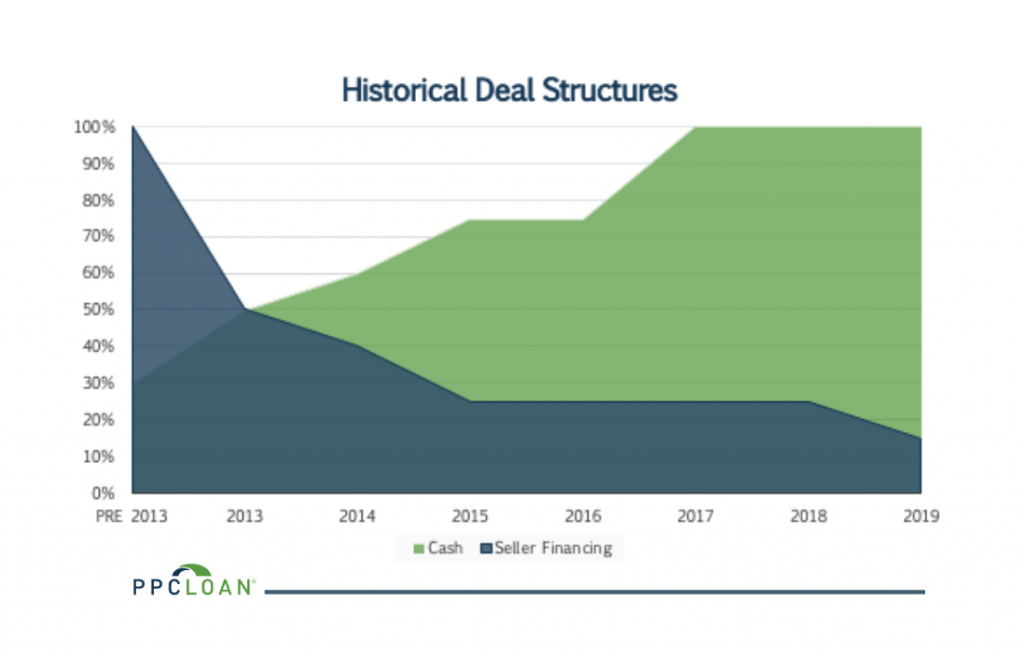 Seller financing still exists, though many sellers resist such arrangements. This is because today there are a number of financing options available through traditional and specialty lenders. The increase in lending options makes it easy for buyers to find loans with favorable terms including 10-year repayment options vs. a typical 3 – 5 year repayment option when using seller financing. Loans also provide sellers with cash in hand, minus any percentages allocated for claw backs designed to help minimize client attrition. Thus, loans from financial institutions have become the primary funding source for financial advisory firms under $500MM in AUM completing an acquisition.
Some advisors cash flow acquisitions and partner buy-outs through their own personal capital (i.e. personal/business liquidity or business profits). However, this is rare as many advisors like to avoid tying up capital that can help buffer against fluctuating cash flow. This is especially true during economic fluctuations like we are experiencing now with the pandemic.
In terms of financing, advisors can secure loans from a variety of sources. This includes a few traditional banks, specialty lenders such as PPC LOAN, and in some cases, broker dealer financing. It is always important for advisors to weigh their options before committing to a loan and to shop around for the loan option that best fits their unique situation.