How Personality Impacts Acquisitions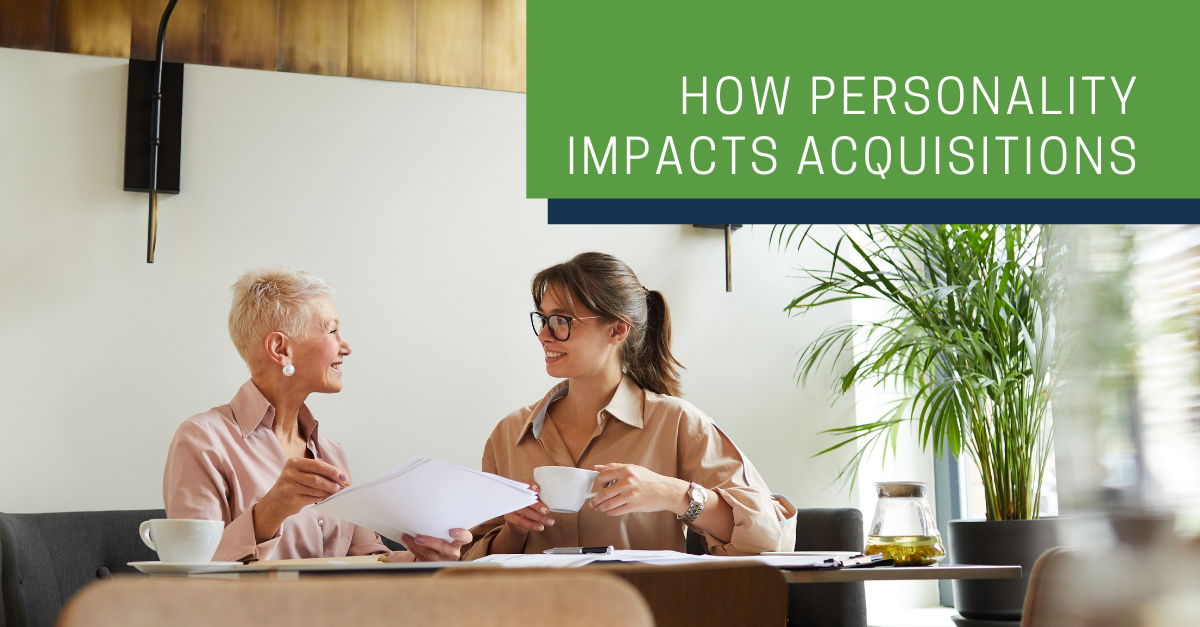 Competition for acquisition opportunities has remained stiff in the financial advisor space for several years. With multiple advisors vying for the same opportunities, sellers are able to look beyond the bid in order to select a truly "right fit" advisor for their succession. As a result, personality and "likability" continue to be the most important factors in a seller's decision of which advisor to choose.
M&A Consultant, Todd Doherty of Advisor Legacy, notes that "Sellers want to sell their practice to an advisor they trust and who is similar to them in terms of personality, investment approach, and values." He notes that when the bids are fairly similar, this issue of "fit" becomes the deciding factor. "We tell advisors to define their client service approach, values, and culture and be able to communicate that in writing and in person when speaking with a prospective seller." This helps the seller get a sense of how the advisor will approach their clients. The closer it is to their own approach, the better.
"Sellers lean toward advisors they like and trust," adds Doherty. So, he recommends spending time building rapport with the seller, as well as with solo advisors in your area. Often, they will give the first right of refusal to an advisor they already know, before listing their practice on the open market. So, networking with advisors within your broker dealer, with firms utilizing the same custodian, and withother firms in your region, will allow you to build a pipeline of prospective acquisitions.
Strong competition for acquisitions will likely continue for the coming years. Advisors looking to grow inorganically will need to leverage every advantage possible in order to get the best deals, or even be given consideration as a potential buyer. Putting thought into who you are as an advisor and why a seller would want to choose you to take care of their clients will help you make a meaningful connection with the seller. Their practice isn't just a book of business. It is their legacy and represents years of building client relationships which is why selling a practice can be an emotional event for an advisor. The more that you can build a personal connection and trust with the advisor, the more likely they are to choose you and actively work with you to achieve a smooth and successful transition.