The Importance Of Not Doing An Acquisition Alone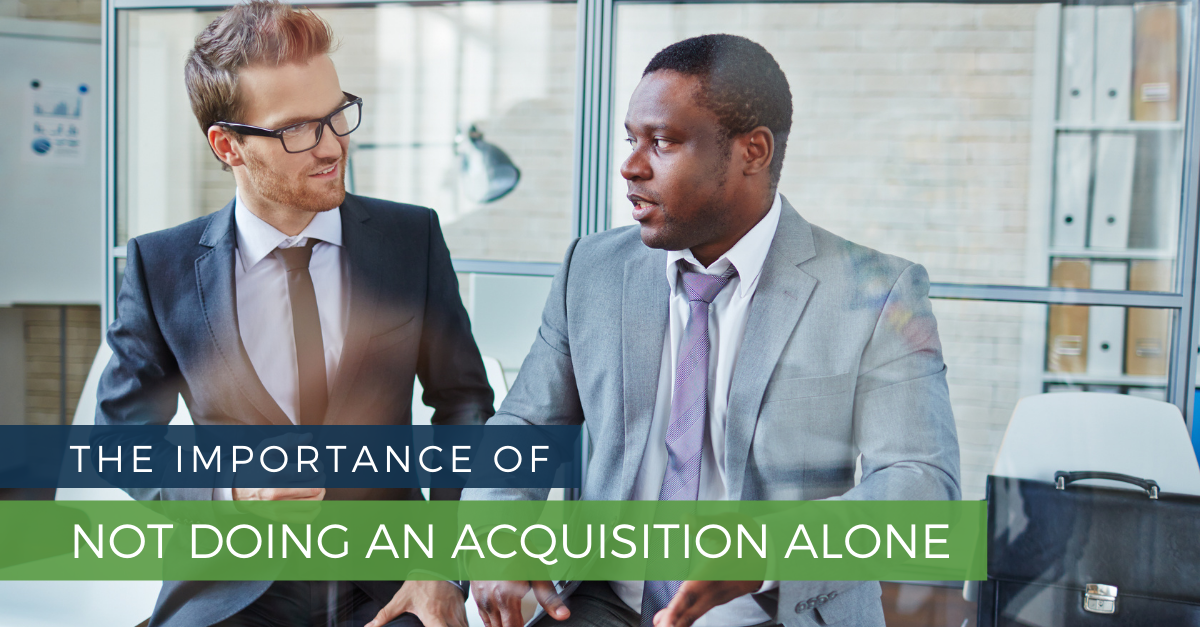 Many advisors are eager to grow through acquisitions. For those pursuing their first or even second acquisition, there are many blind spots that can create problems for advisors. Even if the issues don't manifest right away, something an advisor doesn't know to look for can show up later on and become a major financial and management headache. That's why advisors should not try to do an acquisition alone.
An advisor should leverage the knowledge and experience of a number of experts during an acquisition. Specifically, advisors should seek out the advice of the following types of professionals:
M&A Consultant: There are a number of third-party firms who focus solely on facilitating mergers and acquisitions while offering a variety of complimentary services. Most will cater to both buyers and sellers in addition to having established relationships with the various custodians and broker dealers. Due to the volume of deals they manage each year, they have tremendous insight and experience into what works and what does not, as well as the opportunities and challenges that may arise. There are also many broker dealers who have an in-house team designed to support advisors looking to do acquisitions or to help sunset retiring advisors.
Lender: Very few deals are 100% seller financed these days. In order to maintain cash flow and to open up higher value deals, advisors need to develop a relationship with a lender who can support their ongoing capital needs. Not all lenders are created equal, however, so it is important to find a lender who is experienced at lending in the financial advisor space and who understands how financial advisor practices operate.
Legal Support: When it comes to drawing up contracts, you also want a lawyer who is experienced in facilitating M&A transactions for the financial advisor market. Often your lender or M&A consultant can refer you to an attorney with some consultants offering these services in-house. They can also inform you of what clauses are allowed or expected as part of the transaction and how the deal needs to be structured in order to secure financing.
An acquisition is a major transaction. It's not one to approach lightly or alone. Seek out experienced professionals and build a team of experts to help guide you through the process.
Have questions about acquisition loans? Schedule a free consultation.