How the Value of a Financial Advisor Practice is Determined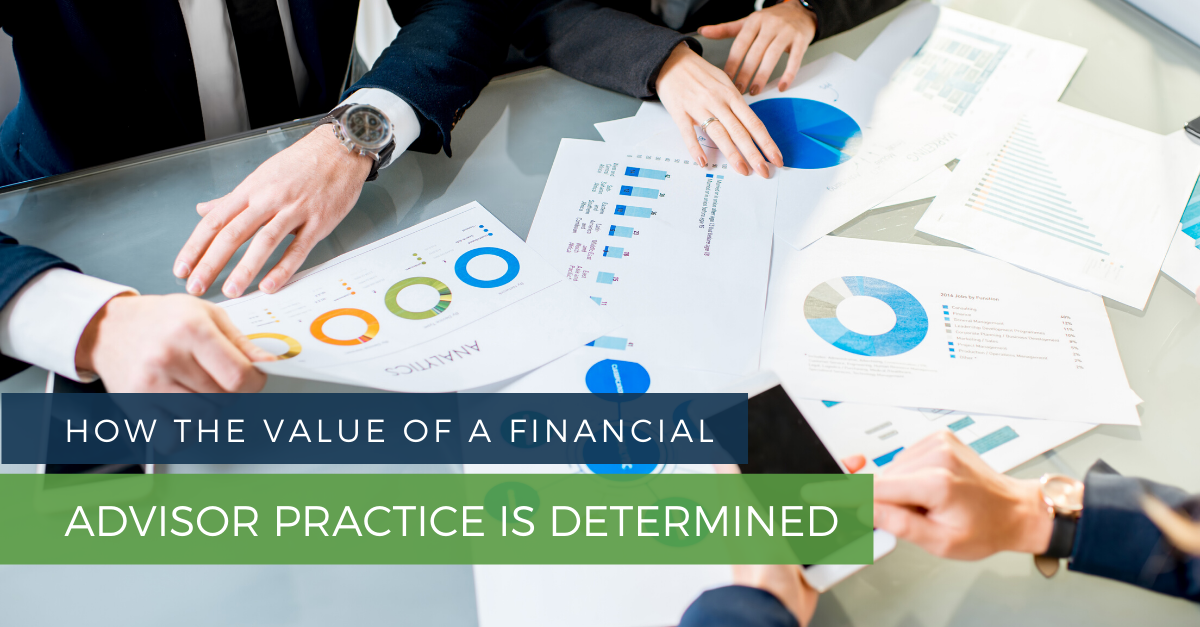 There are many different methods advisors use to determine the value of their practice. Industry averages and rules of thumb may be useful for internal purposes. However, they often fall short of telling you exactly what your practice is worth and what influences that value. A formal valuation can give you an accurate picture of what your practice is worth on the open market and where your practice falls compared to benchmarks.
According to Todd Doherty, M&A Consultant with Advisor Legacy, there are two methods for determining the value of the firm. The first method is the income method. This method looks at the operations of the firm to determine the overall profitability. This includes looking at items such as revenue, expenses, systems, and staff. Todd notes that "having too many advisors taking care of low-value clients can impact the profitability of your practice." This is why they look at the ratio of staff members compared to high-net worth clients.
The other approach to valuations is the market approach. This method looks at your client base and evaluates the quality of the revenue, the average client age, return on assets, and comparison practices. Recurring revenue is valued higher than transactional revenue, however client age is the most important factor considered in this method. Todd notes that "an aging client base is a major risk factor that impacts the value of a practice. Aging clients will start to draw down assets at retirement or transfer assets to heirs, which impacts practice revenue."Todd suggests advisors look at generational planning and other methods for preserving client assets and attracting younger clients.
Once the data is compiled, the market and income numbers are averaged together in order to arrive at the practice value. This number serves as the basis for negotiating and structuring acquisitions and partner buy-ins. Some lenders may require a third-party valuation to serve as a basis of the loan, but not all require it. Be sure to verify with your lender before reaching an agreement with a potential seller or partner.